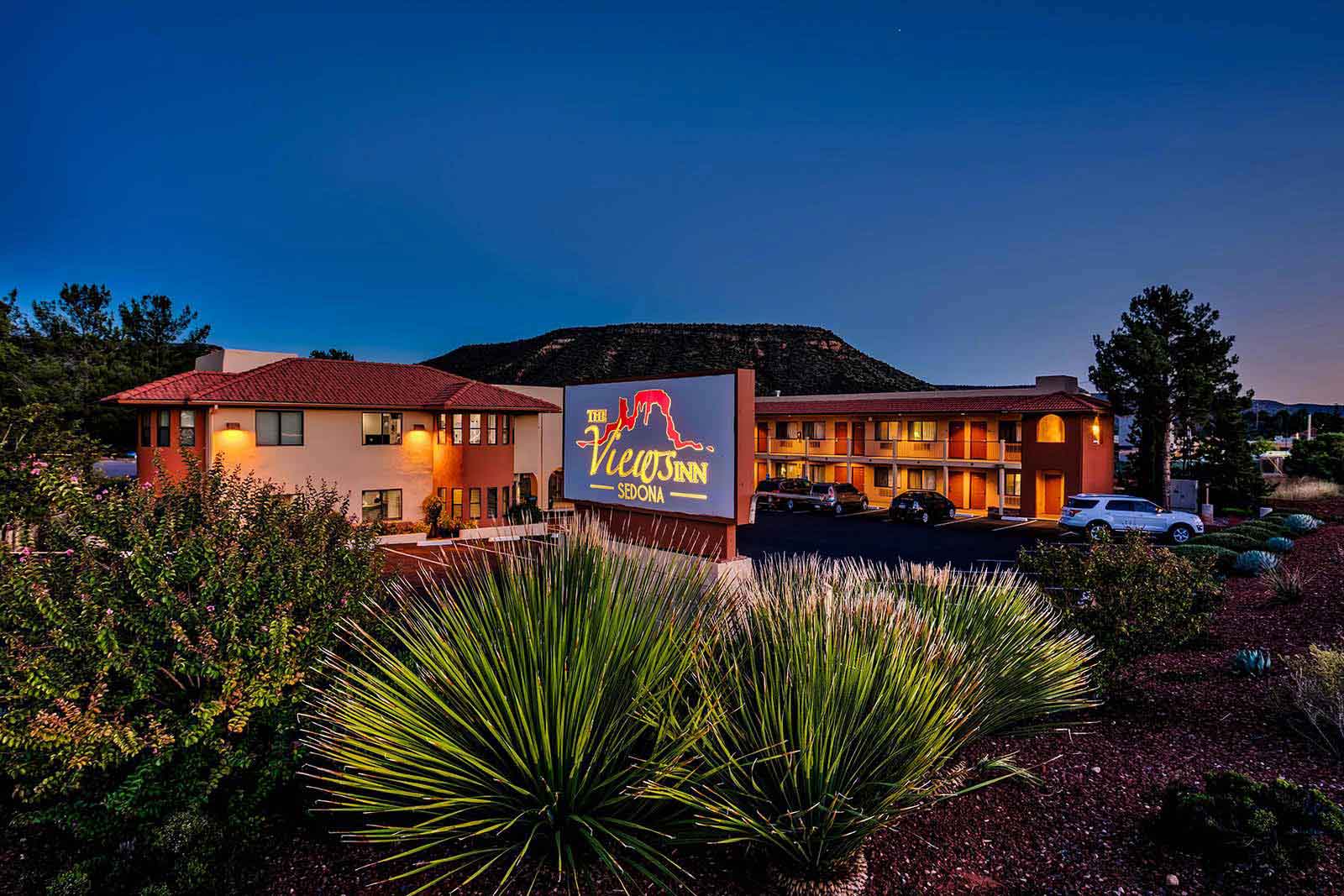 Amenities to enhance your stay
We have a range of amenities to make your stay comfortable, fun, and relaxing.
We offer different kinds of amenities to allow our guests to get the best experience when staying at our hotel. At Views Inn Sedona, we have warm, spacious rooms to make your stay have the feeling of being at home. We are one of the best hotels in Sedona with a pool. Our guests are able to enjoy their experience with us. We have various kinds of rooms and suites to fit your accommodation needs whether you are a solo traveler, a family, of a group. We offer the best place to stay near Sedona AZ for our guests. Our amenities include:
Outdoor pool
When you want to have a splash or unwind by the pool as you surf the net or catch a breeze, Views Inn Sedona has a swimming pool to cater to your swimming needs. We are touted to be among the best resorts near Sedona AZ where guests can relax and have fun while having a good night's rest.
Internet access
We have a complimentary Wi-Fi internet spot for our guests. Whether you're in the guestroom or in public areas within the hotel, you will be sure that you get fast internet connectivity for your browsing experience. Our guests can conveniently surf the internet from different areas of the hotel.
Mountain views
One of the iconic experiences our guests have is the ability to get a stunning view of Red Rock Mountain. From the very initial glance of the magnificent Red Rock landscape, visitors will have the feel of majesty and mystery of an area sacred to prehistoric settlers.
ADA rooms
Our ADA rooms are designed to allow guests with mobility issues to have a comfortable and safe stay with us. We have rooms that are designed to allow easy access with wheelchairs. The rooms also have other features designed, especially for guests who have mobility problems.
Spa Jet bathtubs
In addition, we have Spa Jet bathtubs in some of our guest rooms for a fascinating experience. You can unwind in the bathtubs as you drain away from the stresses of your busy day. After you have been out for exploration and adventure of the Red Rock Mountain, you can come back and relax in your room as you enjoy the Spa Jet. The rooms also feature a microwave and a mini-fridge.
If you are seeking hotels in Sedona AZ with Pool, Views Inn Sedona comes first. Book with us now and have a great experience!