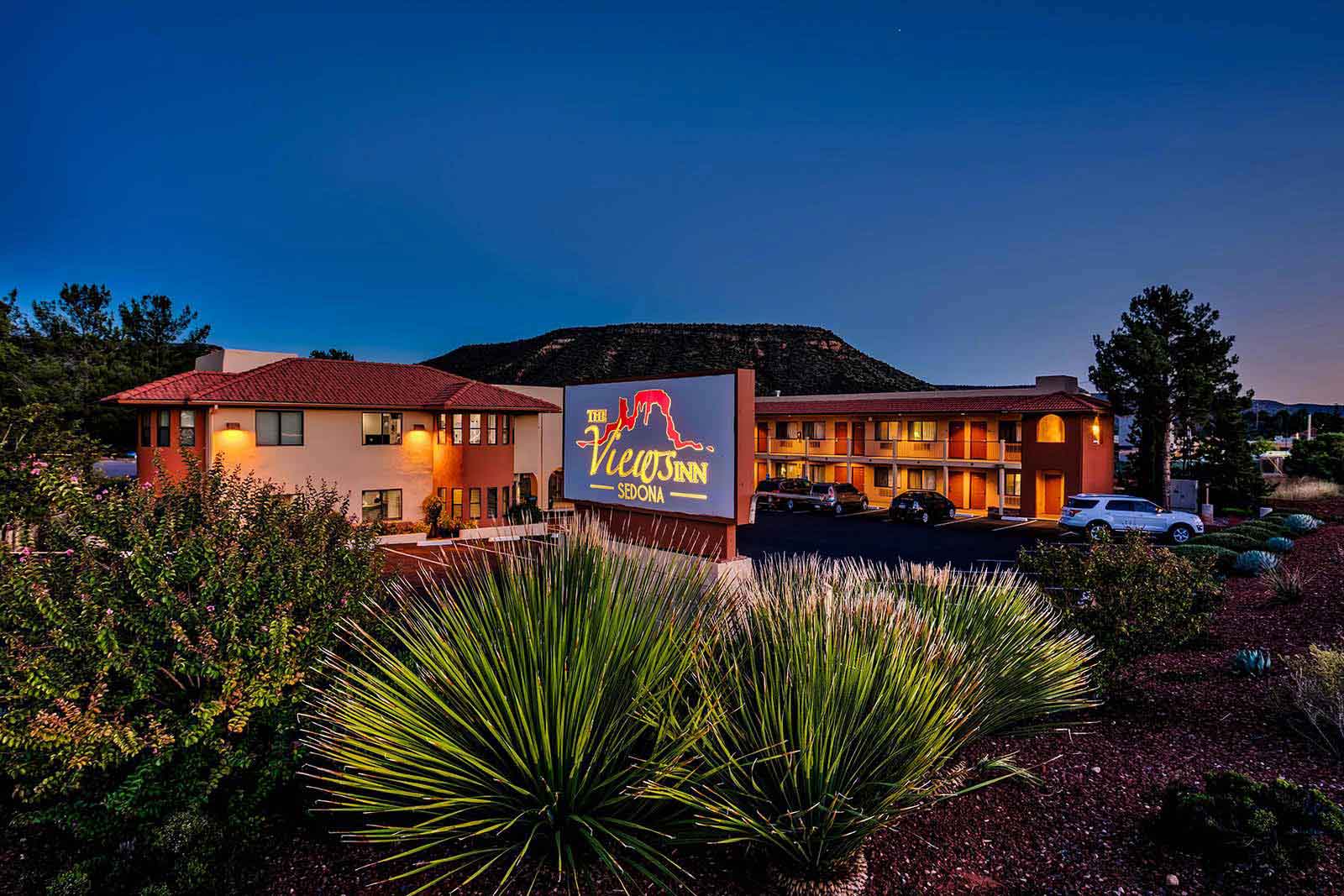 Explore various top Sedona Attractions while staying at Views Inn Sedona.
If you are touring Sedona and you choose to stay at Views Inn Sedona hotel, you have an opportunity to explore various attractions, tours, and activities. Sedona is the touted the second most popular spot for tourists in Arizona after Grand Canyon. It is a vacation getaway you cannot afford to miss. If you looking for hotels near downtown Sedona, you may want to choose Views Inn Sedona located close to many attractions in the city. Some of the attractions and activities you can indulge in are:
Sedona Jeep Tours
The Red Rock landscape offers a breathtaking experience for visitors in Sedona. You can have off-road tours winding through the scenery in classic Jeep Wranglers. You will have an unforgettable backcountry tour guided by a knowledgeable and experienced local guide.
Chapel of the Holy Cross
Perched high at the top of Red Rock in Sedona Chapel of the Holy Cross was inspired as well as commissioned by a local sculptor and a rancher Marguerite Brunswig Staude. Brunswig Staude as inspired to build the church in 1932 by the construction of the Empire State Building. Initially, Staude had attempted to build such as a church in Budapest, Hungary through the help of architect Frank Lloyd Wright's son Lloyd Wright but due to wars, he could not. The vision of building the church come to reality after Richard Hein was appointed the project architect with the design being executed by August K. Strotz. It was completed in 1956.
Grand Canyon National Park
A famous attraction, Grand Canyon National Park overwhelms visitors' senses through its huge size. In the park, you will find a unique combination of erosional forms and geologic colors decorating the canyon that comprises 277 rive miles with a width of 18 miles and a mile deep. The Grand Canyon is one of the most visited attractions in Arizona. If you're residing in one of the hotels downtown Sedona Arizona, you can choose this attraction and explore what it has to offer.
These are some of the leading attractions you can visit while in Sedona. For the best accommodation, we at Views Inn Sedona are determined to offer you a unique experience as you sample out different attractions. Depending on the number of days you will be Sedona, you can arrange for various trips to some of these and other attractions. Other attractions include the Sedona Heritage Museum, McDonald's Turquoise Arches, and Ghost Town of Jerome.
Book your accommodation with Views Inn Sedona and explore these sites and attractions!